Screenings & Monitoring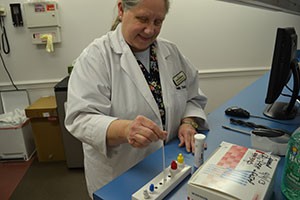 Closely monitor your state of health
Our convenient professional services allow you to stay in good health on your timetable.
Are you aware of and have an understanding of your data?
Should you wish to keep on top of an ongoing affliction, we are able to assist with that, as well. Our healthcare professionals give standard tests, immediate results and educational assistance.
Use our services for:
TB testing and some vaccines such as Tdap and Flu.
What you should understand about screenings and monitoring solutions at Family Statcare
Age limits for assistance will vary. Make sure you look at the specific services webpage to find out more.
Insurance is not accepted for physicals or TB testing and payment is due at the time of visit.